Prototyping
PROTOTYPING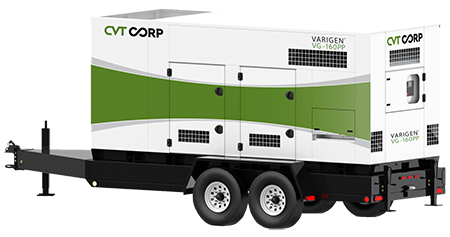 Often times, there is a great deal of uncertainty when engineers and designers model a new product for a customer in our industry. Variables range from sound attenuation to lifting capacities. It is important to consider all factors to ensure that the optimal product is ultimately conceived, manufactured and built. GPC recently partnered with CVT Corporation and outfitted them with a package for the first mechanical variable drive transmission. We ran countless iterations to produce this fully functional model.
CVT Prototyping Project
When CVT Corporation built the first mechanical variable drive transmission to display at PowerGen 2010, they sought an enclosure, tank, and trailer manufacturer to compliment their new design. The result was uniquely styled genset that turned heads at the show. This fully functional production model is rental ready – Single point life rated class C at 5x the factor of safety and tested at 67 dBA under full load.